Installment loan for US residents at GetLendly are fast and easy.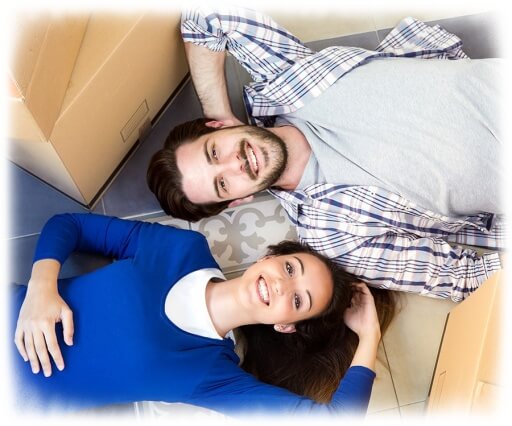 GetLendly online installment loan form and instant decision. GetLendly payday loans in USA available in online. No hidden fees. GetLendly arranges installment loans from $200 to $5,000 quick. Most loans are approved within minutes. GetLendly may be able to help when you're caught short on cash and are still days away from your next payday.

Submit A Request
All paperwork is gone! The whole process is completely online. Just fill in a few details about yourself and hit "Get Started"!

Check The Offers
If the offer suits your needs and desires, and you agree with all the terms — simply e-sign the deal and get ready to enjoy the money!

Receive Your Money
Once you submit your request, get your offer, and e-sign it, you'll be able to get the funds to your bank account in no time!
GetLendly
Your One Stop Money Shop.
Who is GetLendly?
We're a long-standing and respectable company that values its clients.We want to make our customers' journeys as simple as possible when they use our services, and we always want to ensure that they are properly informed about their options and aware of any potential risks associated with taking out a short-term high-interest loan.
GetLendly offer free and straightforward services without any hidden fees or charges on our part. And as we care about your comfort and safety, we enable you to submit a request without having to worry about any obligations or threats to your data security.
Life can be unpredictable. At GetLendly we do our best to offer fast and safe solutions in any challenging situation. We implement the highest security standards, as well as calibrated automated processes to make your experience with us not only useful, but utterly pleasant as well!
How does an online loan form work?
Applying for a loan online with GetLendly is pretty straightforward. You will need to inform our lenders of some details about your personal and financial circumstances and in most cases, you will receive a decision within a minutes. If your loan application is successful, you will complete your credit agreement directly with your approved lender.
Before your loan is approved your credit provider will carry out an affordability check and a soft credit search to make sure you meet the requirements of their decision process.
If successful, you could have the money in your bank account the same day (this can depend on the time of day you apply and the capabilities of your credit provider).
Reasons to request with GetLendly
Speed. Submitting your loan application through Get-lendly.net means you should receive a decision in less than a minutes. If approved, the money can often reach your account within 10 minutes or a same day, maybe next business day. (The time it takes for your money to be transferred to your account can vary and will depend on your direct lenders or bank's policies and procedures).
Easy application process. Almost everything can be completed online – from completing your application to signing your credit agreement. The GetLendly website is fully mobile optimised so you can manage your application process from anywhere.
Online safety. Online safety is always important, especially when you are submitting personal financial details. Our 256 bit encryption technology means your personal information always kept safe and secure while we find you the best loan offer.
No collateral. GetLendly's network of lenders offer unsecured loans, which means you won't have to provide any collateral in order to qualify.
All credit types accepted. Even if you don't have a great credit score, we may still be able to find you a loan through one of our specialist partners. We do not charge a fee for our service and we won't perform a credit check – so you can apply online with confidence.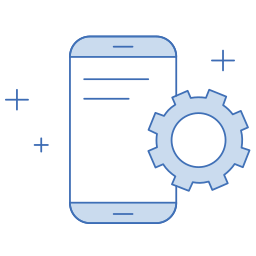 Plans for absolutely all credit types
No upfront or surprise hidden fees
Simple and smart request forms
Fast and secure processing
GetLendly offer free and straightforward services without any hidden fees or charges on our part. And as we care about your comfort and safety, we enable you to submit a request without having to worry about any obligations or threats to your data security.
Disclaimer: Get-lendly.net is not an offer or solicitation to lend. We do not make any loan or credit decisions and are not representatives, brokers or agents of any lender. Participating lenders offer loans from $200 up to $5,000. Not all lenders can offer you amounts up to $5,000. Our service is not available in all states. Submission of a request through this website does not guarantee that you will receive a loan offer or an offer you'll be satisfied with. Funds transfer time may vary depending on your lender and/or financial institution. If you have any questions about your loan, please contact your lender directly. Credit checks may be performed with the three reporting credit bureaus: Experian, Equifax, and TransUnion. Submission of a request means you are authorizing the lenders to check your creditworthiness and your personal details.
This service is not a solicitation for loan products and does not constitute a loan offer for any loan products that are prohibited by state law. This service is void where prohibited.
State Availability: Not all lenders from our system operate in all US states. Residents of some US states may not be eligible for loan products in accordance with their legislation. By selecting your State at the start of our loan offer process, you shall be informed of any limitations regarding obtaining a loan if you reside in individual US states.
This website collects personal information and transfers it to its third-party partners.
The website contains links to third-party websites. Accessing them may result in a commission.
Please note that personal loans should not be treated as financial cure-it-all. If you have major budget difficulties, consult specialists first.